By Jordan Pearson
Here are five unconventional reasons on why you should run The Sun-Herald City2Surf presented by Westpac on August 12. Get ready to be convinced....
You're single and ready to mingle. Well, what better place to be than at City2surf where thousands of potential dates will be within swiping distance. Whether it is Tinder, Bumble, Happn - get amongst it.
2. You're not a fan of Sydney traffic? Keen to avoid those bright red lights from another Sydney traffic jam- amiright? Leave your car at home, skip the Uber and get running. Turn on your Activity sharing on your smartwatch, invite your friends and show off all of your stepping skills.
3. You have hundreds of costumes that need another chance to shine. Whether it is that epic halloween costume from 2015 or your retired Toga outfit from Uni parties it's time to whip out those bad boys and dress to impress. Here is some inspo -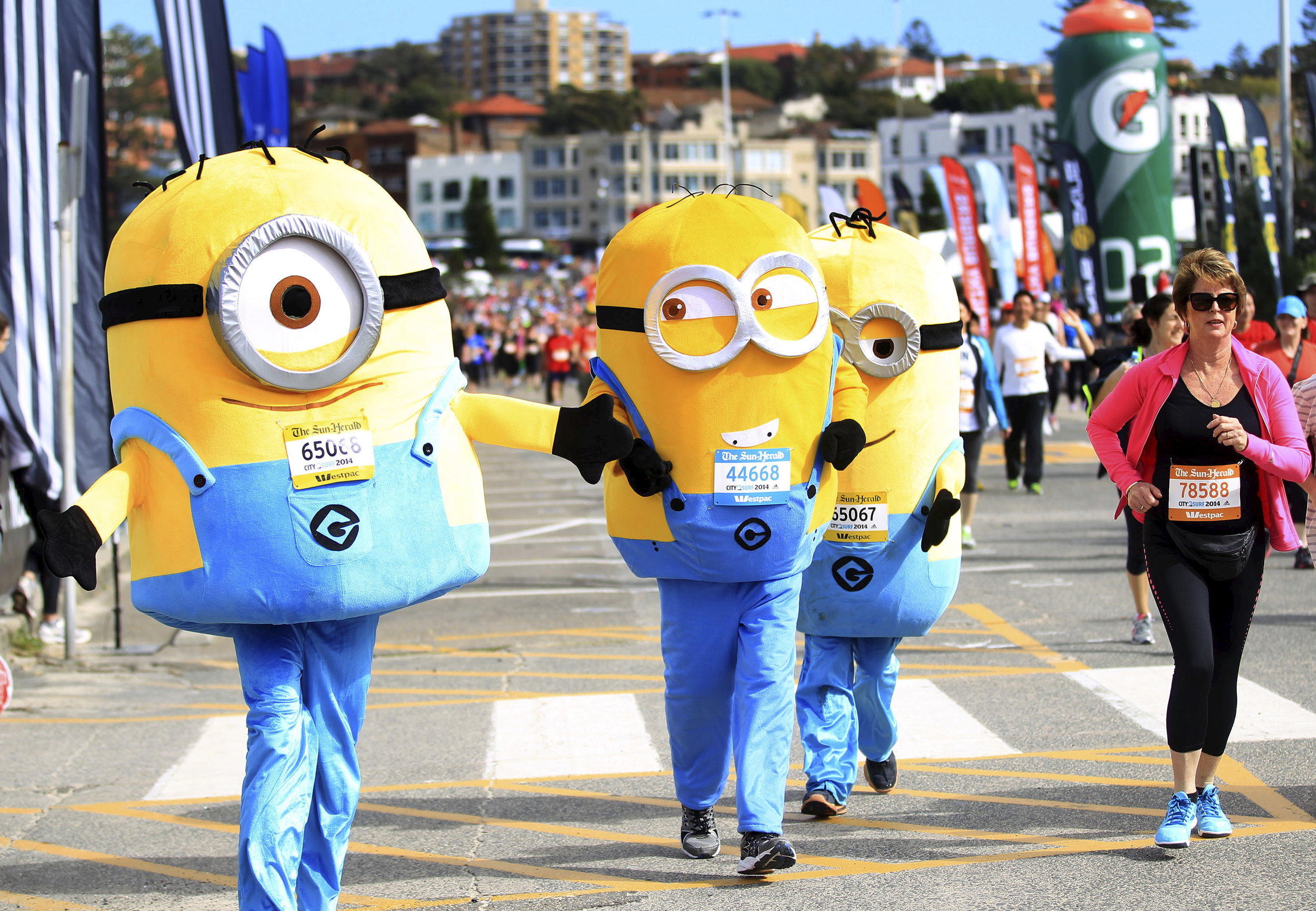 4. You overhear Sharon from HR in the kitchen bragging about entering City2Surf. And inside you know you have the fire to smash the 14km and overtake her on the course. You know you want to, take the bragging rights crown in your office.
5. Need an excuse to treat your taste buds? Yeah you do. It's time to bust out the big training guns this Sunday, round up your pals, run to your reg cafe and treatyoself to some brunch goodness + now you have content for an insta upload, #foodgasm. You're welcome.
It's time to get your thumb into training, whip out your fave costume and beat Sharon. The City2Surf team are looking forward to feasting our eyes on the epic outfits that are to come! Get planning, training and excited because we are less than 12 weeks away!
Enter before July 24 to save $10!
(that is a whole weeks worth of barista coffees… you're welcome).